The snow, wind and rain have caused a few delays to the building schedule for our eco holiday accommodation. However, we're keeping busy in the office, stocking up on some lovely eco-friendly soft furnishings ready for our first guests.
Alphabeds near Llandysul are hand-making making our beds in their water powered workshop, with sustainably sourced timber, and mattresses made from pure wool and cotton.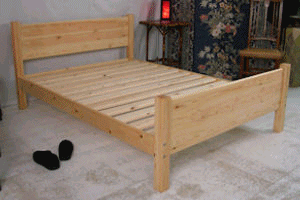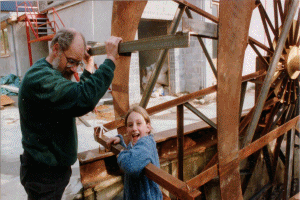 All our bed linen and towels are being supplied by Fou Furnishings in Glasgow and are 100% organic cotton.  Organic cotton is grown  without the use of any synthetic agricultural chemicals such as fertilisers or pesticides. Its production also promotes and enhances biodiversity and biological cycles, so it is an important decision for us at Denmark Farm to choose organic bedding.
Last but far from least, we have some gorgeous locally made welsh blankets, handmade curtains and cushions all supplied by Jane Beck's Welsh Blankets, who couldn't be much closer – about a mile up the road in Llwyn y groes.
So now we are all set for some very comfortable eco nights at Denmark Farm Conservation Centre. We will be ready to welcome you for long weekends, mid-week breaks and more from Easter this year.  Have you enquired about your holiday with us this year yet?
In the meantime, you can visit us at Denmark Farm and, keeping with the warm and woolly theme, we have a number of felt-making workshops in early February. We have workshops suitable for complete beginners, to those of you wanting to develop your skills to make slippers, hats, jewellery, decorations and unique larger piece
We're all looking forward to an exciting spring with all our usual wildlife visitors as well as many of you joining us for your holidays!